Pyrodex RS For Sale Overview
Hodgdon Pyrodex RS For Sale can be used in all calibers of percussion muzzleloading rifles and also shotguns. It has a wide application of uses and is the most versatile powder in the Pyrodex line. Like all grades of Pyrodex, it burns cleaner and produces less fouling than blackpowder. RS compares to 2F blackpowder on a particle size basis.
Note On Pyrodex RS:
Do not exceed the loads displayed in the reloaders guide.
Never mix any two powders regardless of type, brand, or source.
Never substitute any smokeless powder for Black Powder or any Black Powder substitute.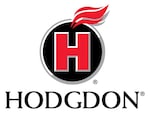 The powder should always be stored in its original container, away from heat and humidity. It may not be stored in a metal container. In case of explosion, it can turn into a real grenade. Also, do not place the powder in the car or in direct sunlight.
What is the estimated shelf life of gun powder? The estimated shelf-life of Vihtavuori gun powders is a minimum of 10 years, if stored and sealed in its original containers at a temperature of circa 20°C/ 68°F and a relative humidity of 55-65 %.