Noveske Stripped Upper Overview
The Noveske Gen 3 Upper Receiver(Noveske Stripped Upper )   a Mil-Spec flat-top upper made to fit all AR15/M16 M4 rifles and carbines. The Gen 3 Upper Receiver comes equipped with a shell deflector and forward assist.
Why choose Noveske AR-15 parts(Noveske Upper )?
Noveske has taken over the market in superior and extended life AR-15 parts ideal for any skill level with immaculate function and extreme resilience. Noveske AR-15 parts are the ideal choice for military, law enforcement, and civilians nationwide.
Features
Aircraft-grade aluminum construction
7075 Forging
Hard coat anodized, black per MIL-A-8625 TYPE III Class 2
Compatible with all Mil-Spec AR-15 parts and accessories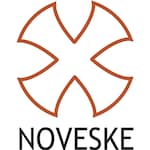 Made In United States of America