Hodgdon International Powder Overview
Powder from Hodgdon (Hodgdon International Powder ) offers the largest selection of quality smokeless propellants for any reloading application. Hodgdon INTERNATIONAL gunpowder brings this technology to the 20 gauge reloader.
It also works in 12 ga., 2 3/4″ light, medium and heavy 1 1/8 oz. loads, and high velocity 1 oz. As with all Hodgdon gunpowder, clean burning and also flawless functioning is the rule.
Warning About Hodgdon International Powder Powder:
Do not exceed the loads displayed in the reloaders guide.
Never mix any two powders regardless of type, brand, or source.
Never substitute any smokeless powder for Black Powder or any Black Powder substitute.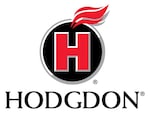 FAQ On Hodgdon Powder (Hodgdon International )
Where does Hodgdon powder come from
Hodgdon Powder Company offices are located at 6430 Vista Drive in Shawnee, Kansas. The Powder magazine, packaging and manufacturing facilities are maintained about 140 miles southwest of the main office, in Herington, Kansas.
Is Hodgdon and IMR the same
In 2003, Hodgdon Powder Company acquired the IMR brand bringing these prestigious powders under the umbrella that also includes Hodgdon, Winchester, Accurate, Ramshot, and more. Any gunpowder required by handloaders can be sourced through these brands.
What is Hodgdon clays good for
Handloading today has been affected by many factors. A million new gun owners, the political climate and the COVID pandemic have all combined to create shortages of ammunition, bullets, primers and powders. Clays' burning characteristics produce soft, smooth recoil and excellent patterns. These features transfer directly to handgun applications where target shooting is the main goal. 45 ACP and 38 Special are only two of the cartridges where CLAYS provides "tack driving" target accuracy with flawless functioning.
What is Hodgdon H4350 powder used for
H4350 is ideal in the WSM family of calibers (270, 7mm, 30, 325) and is also the standard in such cartridges as the 243 Winchester, 6mm Remington, 270 Winchester, 338 Winchester Magnum and many more. For magnums with light- to moderate-weight bullets, it can't be beat.
Hodgdon Powder Company also owns and distributes the GOEX® black powder brand. For 2019, Hodgdon has added Alliant Powder® to the list of smokeless powders and will be distributing this powder to customers. "Powder distribution is our core competency," said Chris Hodgdon, public and also media relations manager.
FAQ On Smokeless Powder
Smokeless Powders: Don't use modern-day smokeless powders in a muzzleloading firearm unless the firearm is designed specifically for its use. Smokeless powders create extremely high pressures and can cause serious injury. Always follow the manufacturers' recommendations for the powder and also your firearm.
Is smokeless powder better
There are several advantages of smokeless powder over black powder. First, smokeless powder is about three times as powerful as black powder, which extends its range and also allows for small caliber ammo. As a result, a soldier can carry more rounds and does not need to worry much about smoke giving his position away.
What are the two types of smokeless powder
There are two basic types of modern smokeless gunpowder: single and double base. Single-base smokeless powder is made from nitrocellulose. Double-base smokeless powder is a combination of nitrocellulose and also nitroglycerin.
How long will smokeless gunpowder last
When properly stored, an unopened container of smokeless powder has an indefinite shelf life, but once it is opened, the stabilizers it contains begin to slowly but surely weaken. Even then it can still last for a very long time.
Does smokeless powder need oxygen?
Oxygen from the air is not necessary for the combustion of smokeless powders since they contain sufficient built-in oxygen to burn completely, even in an enclosed space such as the chamber of a firearm. In effect, ignition occurs when the powder granules are heated above their ignition temperature. (reproductive harm, ship ground, hazardous material, hodgdon international clays, hodgdon powder offers, powders bringing this technology, international clays gunpowder series of powders, burning and flawless functioning, clean burning and flawless ).