Hodgdon Hybrid 100V Powder Overview
Powder from Hodgdon(Hodgdon Hybrid 100V Powder ) offers the largest selection of quality smokeless propellants for any reloading application.
Hodgdon HYBRID 100V is the result of combining the technologies of spherical powders and extruded propellants. The chemistry of a spherical powder is combined with the geometry of an extruded propellant, creating a smooth-metering, super short granule extruded shaped propellant with high energy.
HYBRID 100V has a burn speed between H4350 and H4831, yeilding superb performance in such popular calibers as 270 Winchester, 243 Winchester Super Short Magnum, 7mm Remington Magnum, 300 Winchester Magnum and dozens more.
Warning About Hodgdon Hybrid 100V Powder:
Do not exceed the loads displayed in the reloaders guide.
Never mix any two powders regardless of type, brand, or source.
Never substitute any smokeless powder for Black Powder or any Black Powder substitute.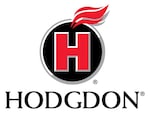 FAQ On Hodgdon Hybrid 100V Powder
In 2003, Hodgdon Powder Company acquired the IMR brand bringing these prestigious powders under the umbrella that also includes Hodgdon, Winchester, Accurate, Ramshot, and more. Any gunpowder required by handloaders can be sourced through these brands.
Hodgdon Powder Company also owns and distributes the GOEX® black powder brand. For 2019, Hodgdon has added Alliant Powder® to the list of smokeless powders and will be distributing this powder to customers. "Powder distribution is our core competency," said Chris Hodgdon, public and media relations manager.
Is Frontier the same as Hornady?
Frontier® Cartridge features Hornady bullets and is available in 223 Rem, 5.56 NATO, 300 Blackout and 6.5 Grendel. Applications range from plinking, target shooting and hunting to law enforcement training and self-defense.
Is Hodgdon International the same as clays?
International is the second in the Clays gunpowder series of powders, bringing this technology to the 20-gauge reloader. It also works in 12-gauge, 2-3/4-inch light, medium and heavy 1-1/8-oz. loads, and high-velocity 1-oz. As with Clays, International is clean-burning and flawless functioning.
What is Hodgdon clays good for?
Clays' burning characteristics produce soft, smooth recoil and excellent patterns. These features transfer directly to handgun applications where target shooting is the main goal. 45 ACP and 38 Special are only two of the cartridges where CLAYS provides "tack driving" target accuracy with flawless functioning.
H4350 is an extruded propellant in our Extreme series that has been one of our most popular powders with shooters for decades. During that time, Hodgdon has modernized H4350 by shortening the grains for improved metering and making it insensitive to hot and cold temperatures.
FAQ On Smokeless Powder
What is smokeless powder composed of?
All smokeless powders can be placed into one of three different classes according to the chemical composition of their primary energetic ingredients. A single-base powder contains nitrocellulose, whereas a double-base powder contains nitrocellulose and nitroglycerine.
Is it legal to make smokeless powder?
Smokeless powder generally requires no Federal license or permit, and there are no recordkeeping requirements. However, keep in mind smokeless powder is the explosives material most often used in pipe bombs and other explosive improvised devices.
What happens if smokeless powder gets wet?
Unlike in ANFO, or even black powder, the water doesn't do any harm to smokeless powder. In powder factories, it is routine to process the powder wet, for safety reasons, and dry it only as one of the last steps before packaging.
Whats the best smokeless powder?
The Best Smokeless Rifle Powder
Many shooters are fans of Hodgdon H4895 and Varget smokeless powder, as well as Accurate 4350 powder. They're fine choices for a large, diverse set of bullets and cartridges. Another popular candidate for best all-around smokeless rifle powder is IMR 4350 smokeless powder.
When properly stored, an unopened container of smokeless powder has an indefinite shelf life, but once it is opened, the stabilizers it contains begin to slowly but surely weaken. Even then it can still last for a very long time.
Does smokeless powder need oxygen?
Oxygen from the air is not necessary for the combustion of smokeless powders since they contain sufficient built-in oxygen to burn completely, even in an enclosed space such as the chamber of a firearm. In effect, ignition occurs when the powder granules are heated above their ignition temperature. (hodgdon powder is the technologies of spherical powders and extruded propellants ).