Geissele Super 700 Trigger For Sale Overveiw
The Geissele Super 700 Trigger For Sale constructed from the ground up using the best quality materials to delivery an accurate and comfortable trigger. Completely adjustable, and a trigger pull weight between 12 ounces and 3.5 pounds, you can expect the Super 700 to deliver reliable and consistent results. In terms of design, the Super 700 Trigger offers a sleek, yet tactical appearance that is sure to get shooters talking at the range. The Super 700 is truly a next level upgrade for your Remington 700 rifle – buy yours today!
What Is The Geissele Super 700 Trigger?
The Geissele S700 Trigger System  a high performance trigger design to be used in the Remington 700 Rifle Series. The following procedures must be perform by a qualifi ed Gunsmith or Armorer familiar with the Remington 700 Rifl e System. Pull weights must be verifi ed prior to use.
How Do You Adjust The Safety?
Place the safety selector on the Geissele Super 700 trigger system in the safe position. Fully rearward, to allow the safety lever to clear the rear retaining pin. Place the Geissele Super 700 Trigger System in the action in the proper orientation. 6. While maintaining alignment of the trigger.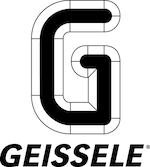 Made In United States of America