Colt Gold Cup Trophy For Sale Overview
Colt Gold Cup Trophy For Sale
The Colt Gold Cup Trophy has been reborn as the ultimate choice for the modern competitor participating in any handgun challenge. True to it's legacy, the redesigned Gold Cup features what seasoned shooters want: 25 LPI checkering on the front and back strap, competition ergonomics, a beveled magazine well for easy reloading, adjustable rear sight, and those stunning Colt competition-blue G10 grips. For the weekend warrior rising through the ranks or the full-time competitive shooter, there really is no other option.
Features Of Colt Gold Cup Trophy
Match Grade Barrel
G10 Grips
38 Super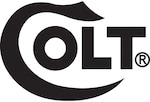 Made In United States of America
Does Colt still make a good 1911?
To answer the original question. yes, Colt is still making the 1911 series pistols. The reason you don't see them in stores is because they sell before they hit the store shelf. People either special order them or are waiting for a shipment of Colt's to arrive, and they're right there to buy it. Much the same happens with big distributors.
While the Colt Gold Cup has long been considered to be the standard go-to 1911 for competition use, Colt has recently unveiled the appropriately named Colt Competition 1911. Available in both 9mm, .38 Super, and Colt 45 ACP, it is available in a brushed stainless or a matte bluing finish. It is notable for its blue G10 grips, beavertail grip safety, dual recoil spring system, Novak fiber optic sights, and a Series 70 firing system for a lighter trigger pull.